2020 New Fashion Design 13.56MHZ NFC Nail LED Sticker, NFC Nail Art Light Sticker with NFC chip built in for DIY Party Shows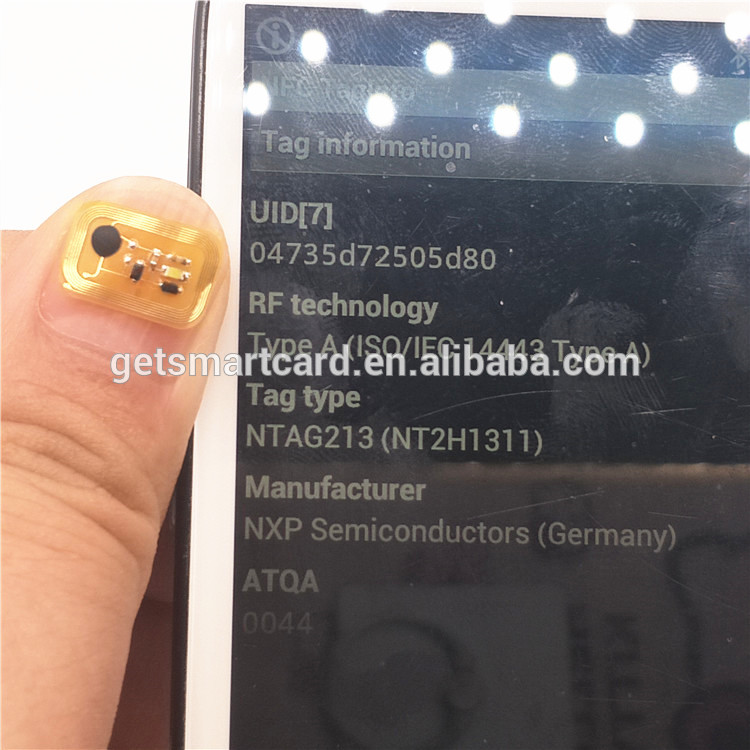 NEW NFC Nail Stickers LED Light Flash Nail Art Tips Decoration
NFC is well known as Near Field Communication. It's one of latest NFC technology for devices to communicate with others in short distance and in low power cost.
This NFC Nail LED Sticker is specially designed for NFC nail Art integrated with common NFC chip tag underneath. It has a real NFC chip built in. Therefore, it is not only flash or blink when it close to NFC smart phones/devices, it can also write/encode some data into this magic NFC nail LED sticker, such as
URL, text, telephone number, or even an action...
NFC Nail LED Stickers don't need battery at all, energy come from the NFC!
Not just cell phones, any electronic device may use NFC functionality can be used (including access control, public transportation card ,swipe machine, etc.)
There is no any battery. it does not require any energy



Instruction:
This sticker have LED which shines to catch the NFC radio
The nails with our sticker will be flashing when a phone call come in
Could be applied on various kind of nails style
Also capable for card (Suica/PASMO, etc.), electronic money card · ID card (FeliCa type)
Suitable for Professional Salon use or home use


How to Use:
1. Clean and dry your nail. Then oil free.
2. Attach the LED sticker on your nails.
3. Apply nail polish/gel polish just as normal.
4. Cover with our beautiful sticker that come together.
5. Topcoat finally.


What is the NFC?
NFC, short for Near Field Communication, is a short range wireless RFID technology that makes use of interacting electromagnetic radio fields instead of the typical direct radio transmissions used by technologies such as
It is meant for applications where a physical touch, or close to it, is required in order to maintain security

NOTE:
Do not apply stickers to sensitive skin.
Not recommended for little children.
Pattern: as the picture shows
Color of the light: 4 colors in stock usually, white, red, orange, green; Other colors can be customized