This Wireless battery-free temperature sensor is designed to monitor electric distribution and switching equipment temperatures. Typical applications include utility-grade electric power distribution, factory and industrial electric service switchgear, large office building power distribution, data centers, remotely distributed ring-main-unit (RMU) attachments to the primary electric grid, and other applications where metal surfaces are common
TSC3030-C3 sense tag is optimized for harsh environment applications, featuring wide sensing range from -25 to 150℃, precision sensing, long reading distance, ultra-small feature size. The tag can be easily retrofitted to power grid , special
industrial process line, etc.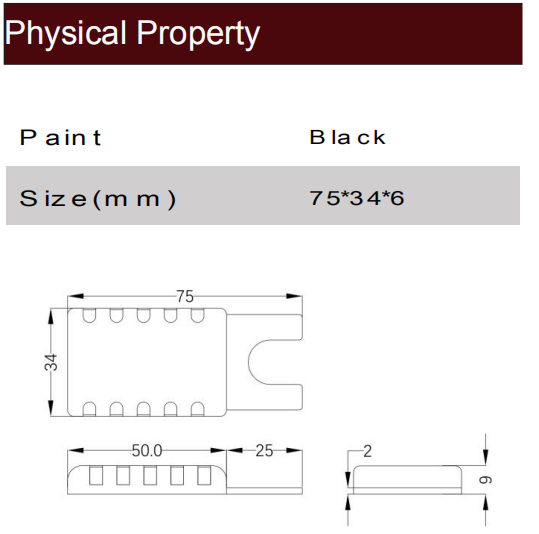 Battery-free equipment monitoring

The The TSC3030-C3 RFID sensor tag is built with wireless Smart Passive RFID technology that forms a battery-free and maintenance-free temperature sensor. This rugged sensor monitors electric distribution and switching equipment temperatures. Applications include utility-grade electric power distribution, factory and industrial electric service switchgear and other applications where metal surfaces are common.
Wireless temperature sensing
The TSC3030-C3 RFID sensor tag has a normal operating temperature range of -25 to 150℃. This covers the typical operating temperatures of most equipment over a range of environmental operating conditions. The RFM3240 reports temperatures beyond its normal operating range to as high as +150 °C, although prolonged operation at such an elevated temperature is not recommended.
Rugged design for use on-metal
The TSC3030-C3 sensor RFID tag incorporates a rugged antenna design for harsh environments subject to temperature extremes. the TSC3030-C3 sensor RFID tag is designed for use on-metal surfaces, including electrical distribution busbars. The integrated RF antenna harvests energy for the temperature sensing function, as well as communicates with a RAIN/UHF compliant reader. The integrated antenna is suitable for use on metal surfaces.