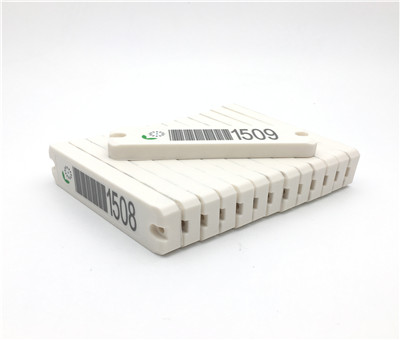 Mounting or embedding RFID tags on metal is a tricky proposition for the uninformed, and the informed for that matter. Metal surfaces reflect energy emitted from RFID readers and create interference for RFID tag antennas, which means the tag isn't able to receive power and transmit information; however, specific RFID tags will work around metal surfaces.
RFID on metal tags are perfect for asset and tool tracking in medical devices for healthcare, laptops & servers in IT (information technology), industrial manufacturing, oil & gas pipelines, vehicle tracking identification, and many other industry verticals. With the recent developments in RFID technology, the possible applications of metal mount RFID tags are expansive in scope.
Because so many metal surfaces are exposed to harsh conditions, many RFID on-metal tags are specially designed and equipped to withstand harsh conditions. These rugged RFID tags are typically encased within a hard shell and will survive hard impacts, moisture exposure, and extreme temperatures.
Since the employment of metal mount RFID tags vary greatly across different industries, manufacturers provide tags suitable for the environments of your applications. For this tag, adding an adhesive background sticker or install with screw are both available !