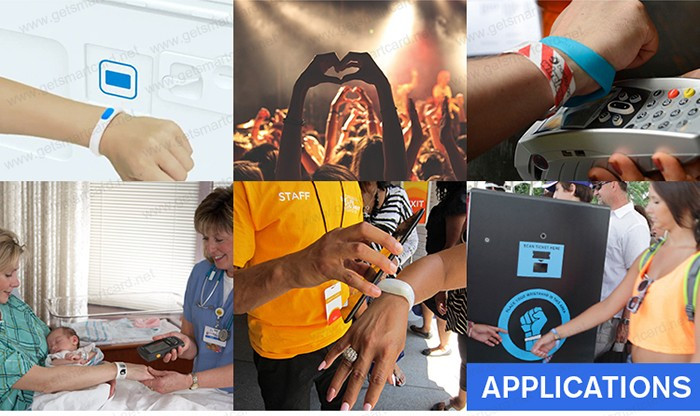 The perfect solution for easy frequent access, special environments and rapid distribution. Wristbands can be programmed for most NFC applications and are widely used for swimming pools, recreational and fitness centres, trade shows etc. and can accommodate access control, ticketing and location monitoring.

These are comfortable to wear and difficult to lose, ideal for kids and events where rapid scanning is essential.

For one off events such as concerts, festivals or sports fixtures, the Fabric NFC wristband is a really economic answer for access and ticketing.