UHF GEN2 Printable Anti-metal RFID Adhesive Label on roll is thin, soft, flexible structure means it is ideally suited for use on curved as well as flat surfaces. The product is ideal for tagging metal objects, such as fire extinguishers, car parts, scaffolding, steel pallets, trolleys, beer kegs, water, gas and oil pipes, metal cabinets, machine parts, power and assembly line tools.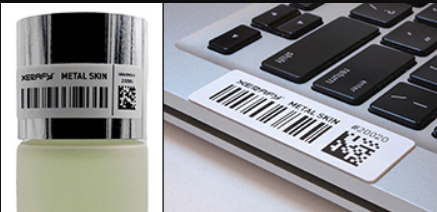 Thermal transfer printer receptive ; For best results the Zebra R110 X i4 printer is recommended
It is also a great solution for tagging difficult non-metallic items, such as liquid canisters/containers, paint pails and high-detuning surfaces. This printable, on-metal tag enables applications that were not possible earlier with traditional UHF inlays, and offers the possibility to print and encode the product with standard RFID printers on-site, which can reduce project costs dramatically.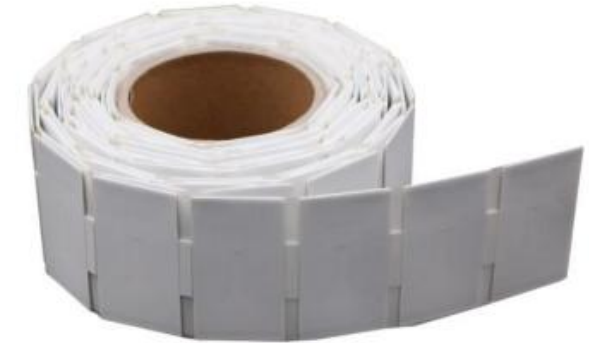 Key Feature:
Construction: Thermal transfer printable substrate options of polyester or paper.
Ribbon Recommendations: Metal craft recommends using a hybrid wax/resin ribbon for the paper face.
For the polyester face we recommend a full resin ribbon or other ribbon that is compatible with synthetic film.
Operating Frequency: 860MHz ~ 956MHz
Reading Distance on none metal objects: 3~4m
Reading Distance on metal objects: 5~6m
Chip Type: Impinj Monza R6P
User Memory Size: 128bits
EPC Memory Size: 32bits
Size: 95mm*22mm, 65mm*35mm,
IC write endurance: 100,000
Material: PET/ Aluminum
Data retention: 10years
Environmental Specification: 1>Recommended: -25℃ to +85℃
2> Operating Temp: -20℃ to +80℃
Working humidity <95%
Application: suitable for metal object surface,
mainly used in industries such as asset management,
transportation and asset management, transportation and logistics, etc.
Easy Install
ID unique, not replicable, high security
Chip can read and write more than 100,000 times, the service life of up to 10 years
High sensitivity of label recognition, support multiple label recognition
Flexible storage architecture for data encryption and permanent locking
Mainly used in the management field of irregular arc surface metal assets